Table of Contents
It can be enjoyable to look for UTV tires for sale. But, you must also think practically to get the best models for your side-by-side machine. New riders are frequently drawn to models with aggressive tread, but they may not perform optimally in certain conditions. If you occasionally detour on paved roads, those tough tires may make a lot of noise and wear out quickly. Continue reading for a helpful guide to UTV tire shopping and other tips for getting the most out of your wheels.
The Various Effects of UTV Tires
Tread is the first thing to consider when looking for the best UTV tires. The tread style and depth of a tire determine how well it handles different types of terrain. These characteristics are also terrain-specific; one excellent example is the ITP Mud Lite 2 tire. It has a variable open-lug tread design with chevron-shaped V-shaped dimple center lugs. The Mud Lite 2's lug shape and spacing provided plenty of bite for muddy terrain and improved self-cleaning to prevent traction loss. This tire is ideal for sloppy ground because it has mud-busting shoulders.
A tire's performance is also affected by its materials and construction. The Sedona Rip-Saw RT has a heavy-duty 6-ply radial construction on the 28- and 30-inch models, with an 8-ply construction on the 28- and 30-inch models. The letter "RT" stands for rough terrain. The Rip-Saw excels at absorbing impact when riding on difficult trails, thanks to its unique design. Another excellent example is the ITP UtraCross R Spec tire. It has an 8-ply construction and the brand's Tough Tread puncture-resistant compound, making it ideal for desert racing. Chips, cuts, and rough terrain are no match for this tough tire. Your UTV's tires can mean the difference between having fun and having your vehicle break down.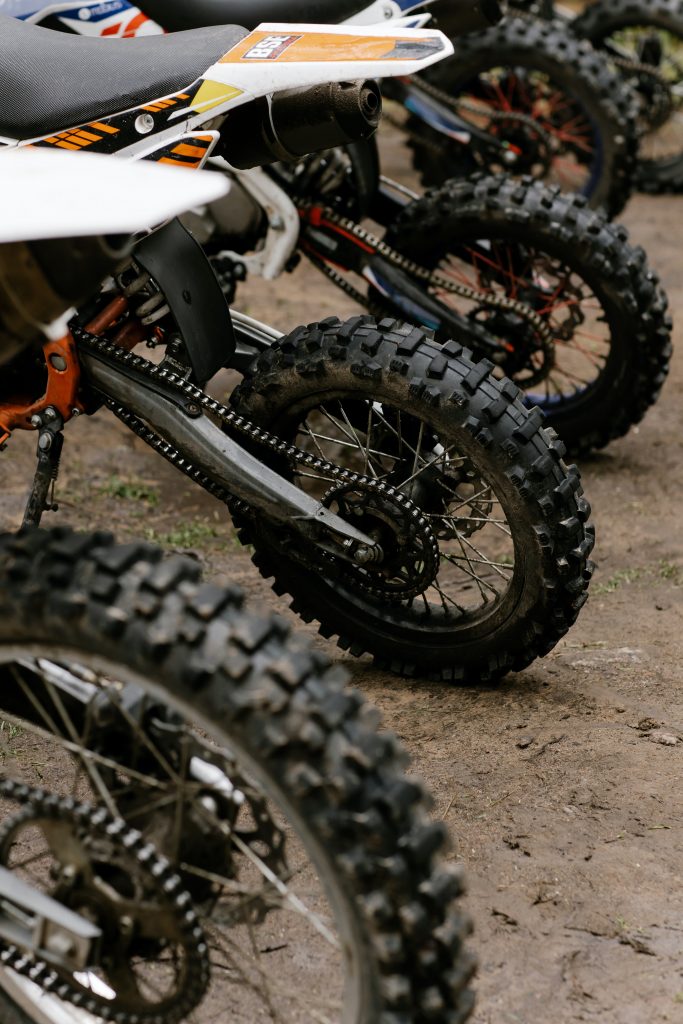 What Is the Best UTV Tire Overall?
All-terrain tires are ideal for those looking for versatile tires with excellent overall performance. The Kenda K299 Bear Claw consistently receives high marks from off-roaders for various reasons. It has a 6-ply construction and a tough, puncture-resistant casing. The K299 has angled lugs for a better bite on softer ground, while center lugs provide dependable traction on various terrain. Rim guards protect the wheel by preventing debris from becoming lodged in the rims.
Many words are used to describe the K299 in reviews, including "flawless," "looks great," "cuts through snow," and "easy to install." Many people also say that the K299 expands off-roading possibilities by providing traction on previously unexplored terrain. With such a positive response, it's no surprise that this tire is also a top choice among UTV parts dealers.