Welcome to our in-depth look at Cristiano Ronaldo, one of the greatest footballers of all time. This article will dig into this renowned athlete's life, accomplishments, and influence. As a consequence, you will have a better grasp of Ronaldo's journey, his outstanding abilities, and his major contributions to football.
Table of Contents
Background and Early Years Of Cristiano Ronaldo
Cristiano Ronaldo dos Santos Aveiro was born in Funchal, Madeira, Portugal, on February 5, 1985. Ronaldo's enthusiasm for football began at a young age, despite growing up in a humble home. He started his career with a small team, Andorinha, before capturing the eye of Sporting CP, one of Portugal's most prestigious football academies.
Stardom on the Rise
Ronaldo made his professional debut with Sporting CP at the age of 16, demonstrating his extraordinary talent and talents. Several prominent European teams were drawn to his exceptional achievements. He joined Manchester United, one of England's most successful teams at the moment, in 2003.
Era of Manchester United
Ronaldo made an indelible imprint on the footballing world during his six-year stint at Manchester United. He was instrumental in the club's success, winning three English Premier League crowns as well as a UEFA Champions League trophy. Ronaldo's exceptional speed, agility, and goal-scoring ability made him a force on the pitch.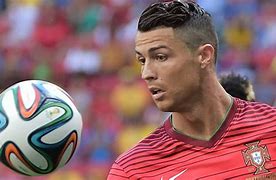 Reign of Real Madrid
Cristiano Ronaldo moved to Real Madrid in 2009, becoming the most expensive football transfer in history at the time. During his nine-year stint with the Spanish giants, he maintained his exceptional form and broke countless records. Ronaldo won four Champions League titles and four Ballon d'Or trophies during his stint at Real Madrid.
Manchester United Return
Ronaldo returned to Manchester United in 2021, rejoining with the club that catapulted him to worldwide prominence. His recovery sparked a frenzy among football fans all around the globe. Ronaldo hopes to lead Manchester United to more victory in local and international championships with his unrivalled abilities and expertise.
International Career Opportunities
Cristiano Ronaldo's influence goes beyond club football; he has been an integral member of the Portuguese national team for over a decade. Ronaldo led Portugal to victories in the 2016 UEFA European Championship and the 2019 UEFA Nations League. He has also set countless individual records, cementing his place as one of the best international players of all time.
Unrivalled Skill Set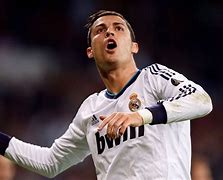 Ronaldo boasts an exceptional skill set that distinguishes him from his colleagues. His incredible speed, agility, and unrivalled aerial skill enable him to dominate the game. Furthermore, his precise finishing, flawless ball control, and extraordinary vision make him a one-of-a-kind player on the pitch. Ronaldo's commitment to being in top physical shape has also helped to his success at the highest level.
Charitable Activities and Influence
Cristiano Ronaldo is well-known outside of sports for his humanitarian endeavours and charity donations. He has been an active participant in various programmes to benefit children's hospitals, cancer research, and disaster relief operations. Ronaldo's impact goes well beyond the football ground, as he is a role model for aspiring sportsmen and an inspiration to millions across the globe.
Conclusion
Cristiano Ronaldo has had an incalculable influence on the world of sport. Ronaldo's path from modest origins to worldwide legend is a monument to his undying commitment, extraordinary skill, and relentless work ethic. His achievements, awards, and charity contributions have cemented his place as one of the greatest athletes of all time.
If you want to learn more about increasing traffic to your Amazon account, go to The Insiders Views. They provide useful insights and techniques for improving your presence and driving more traffic to your Amazon account.
FAQs
Q1: When and where was Cristiano Ronaldo born?
A1: On February 5, 1985, Cristiano Ronaldo was born.
Q2: Which club did Cristiano Ronaldo join with when he was 16 years old?
A2: At the age of 16, Cristiano Ronaldo joined with Sporting CP.
Q3: With Real Madrid, how many Champions League championships did Cristiano Ronaldo win?
A3: With Real Madrid, Cristiano Ronaldo won four Champions League championships.
Q4: What are some of Cristiano Ronaldo's most impressive national team achievements?
A4: Cristiano Ronaldo guided Portugal to UEFA European Championship and Nations League triumphs in 2016 and 2019.
Q5: Can you tell me about any of Cristiano Ronaldo's charity endeavours?
A5: Cristiano Ronaldo has been engaged in programmes that benefit children's hospitals, cancer research, and disaster relief operations.