The year 2023 saw the arrival of a tidal surge of ground-breaking technologies that are fundamentally altering the world as we know it. The World Economic Forum (WEF) has recognised a number of top emerging technologies that are poised to have a big influence on a variety of different businesses as well as everyday life. We are going to look into three of the most exciting breakthroughs in this article: generative artificial intelligence, flexible batteries, and the metaverse. These technologies have the ability to mould our future and completely transform the way in which we engage with both the outside world and one another.
Table of Contents
Unleashing Creativity Through Generative Artificial Intelligence
Generative Artificial Intelligence, often known as Generative AI, is a technology that makes use of machine learning algorithms to generate material that is creative and unique. Generative AI is also known by its acronym. Generative AI is able to develop material on its own, unlike conventional AI, which is dependent on predetermined rules and datasets. Generative AI may generate content such as artwork, music, and even literature. The possible applications are many and varied, ranging from the generation of personalised material for users to assistance in creative sectors such as music composition and storytelling. One example of the former use is producing personalised content for users.
What is the inner workings of generative AI?
Generative artificial intelligence makes use of neural networks, which are able to discover patterns by analysing massive volumes of data. It then applies this knowledge to the process of creating new content in response to the input it is given.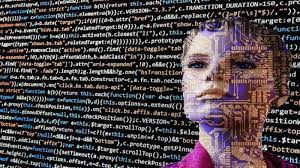 This technology has shown that it is capable of creating realistic visuals, composing music, and even drafting dialogues that seem like they were said by actual people.
Effects on Various Industries
It is anticipated that generative AI would favourably impact a variety of sectors. This technology may be used by content providers to generate interactive and personalised material for their audiences, hence improving the user experiences of those audiences. Generative AI has the potential to assist in the development of personalised treatment programmes and new medications in the medical field. However, it also raises ethical issues about its possible abuse, such as the generation of false news or deepfake videos. This presents a grey area in the area of ethics.
The Future of Energy Storage Is in Flexible Batteries
Traditional batteries are limited in terms of size and design, which presents a challenge in light of the growing need for portable and flexible electronic gadgets. Batteries that are flexible provide a potentially useful answer since they allow for devices to be made smaller, lighter, and more adaptable to a wider variety of form factors. This technology sets the way for future developments in areas like as wearables, medical devices, and applications for the Internet of Things (IoT).
How exactly do flexible battery packs function?
Batteries that are flexible make use of innovative materials and designs, which enable them to bend and adapt to a variety of forms without negatively impacting their performance. In order to attain the needed level of flexibility, they make use of several technologies, such as solid-state electrolytes and thin-film batteries. This innovation paves the way for the creation of new opportunities for the seamless integration of power sources into commonplace things.
Effects on Various Industries
The widespread use of bendable batteries is poised to trigger a revolution in a number of different markets. The use of flexible batteries will make wearable electronics, such as smartwatches and fitness trackers, more comfortable and less intrusive to the user's experience. In order to better adhere to the human body, medical technology may be created, and this can result in superior experiences for patients. In addition, Internet of Things devices may be incorporated into a variety of common household products, which can make our houses more linked to one another.
Metaverse: A New Digital Frontier
The Metaverse is an immersive digital environment that combines the real and virtual worlds into one cohesive whole. It goes beyond virtual reality by building networked virtual places in which users may communicate with one another, engage in social activities, and conduct business. This idea, which was previously only confined to the world of science fiction, is swiftly becoming a reality and has the potential to revolutionise how we connect and interact with the digital universe.
What what is this "Metaverse" thing?
Users are able to enter the shared, permanent, and synchronous virtual realm known as the Metaverse via a wide variety of devices, such as virtual reality headsets and smartphones. People are given the opportunity to explore digital worlds, engage in activities that blur the border between reality and cyberspace, and communicate with one another via the use of this technology.
Effects on Various Industries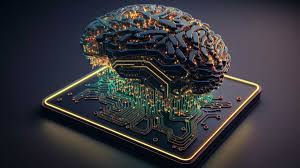 The Metaverse has significant repercussions for a broad variety of business sectors, including the gaming and entertainment industry, the education sector, and the remote work sector. Virtual events and conferences have the potential to become more interactive and inclusive, hence allowing participation on a worldwide scale. Customers are provided with one-of-a-kind shopping opportunities because to the fact that companies may now put up virtual storefronts. On the other hand, it does present certain issues around privacy, security, and digital ownership.
Conclusion
The world of technology never ceases to amaze us with the quick improvements it has made, even as we go farther into the year 2023. A few examples of the remarkable technologies that are transforming our future are generative artificial intelligence, flexible batteries, and the metaverse. These technologies have the ability to revolutionise the way we produce, consume, and interact with technology, therefore ushering in a new age that is filled with many possibilities.
FAQs
What does "Generative AI" stand for?
Artificial intelligence has grown to the point that it can now make creative works on its own, such as music, painting, and literature. This kind of AI is known as generative AI.
How exactly do flexible battery packs function?
Batteries that are flexible make use of new materials and designs, which give them the ability to bend and conform to a variety of forms without negatively impacting their performance.
What what is this "Metaverse" thing?
Users are able to connect with one another and socialise in a shared virtual environment thanks to the Metaverse, which is an immersive virtual environment that combines the real and the digital worlds.
Which business sectors stand to gain the most from the use of generative AI?
It is anticipated that generative AI will have a favourable influence on areas such as the development of content, healthcare, and the creative arts.
What kind of consequences does the existence of the Metaverse have for businesses?
The Metaverse presents new potential for companies, such as immersive virtual events and virtual stores, but it also raises worries about users' privacy and security.