Jesse Owens, a name that will forever be associated with athletic prowess and tenacity, made an unforgettable impression on the world of athletics at a period when racial prejudice was pervasive. Owens was born in Oakville, Alabama, on September 12, 1913, and went on to become one of the most well-known track and field competitors in the history of the sport. This article explores the life of the great Jesse Owens, focusing on his accomplishments and the lasting impact he left behind.
Table of Contents
Beginnings in Life and Struggles
A Start from a Lowly Position
Jesse Owens was the tenth and last child to be born to Henry and Emma Owens. He was the youngest of the group. Owens overcame a great number of obstacles at an early age due to the fact that he came from a poor household and was raised in a racially divided region of the South. The constant presence of poverty and prejudice served only to strengthen his will to achieve success in spite of these obstacles.
Academic Achievement and Physical Capability
Owens started his education at Fairmount Junior High School in Cleveland, but he transferred to East Technical High School when he was older. It was in this environment that his remarkable athletic ability first came to the fore. Owens developed his abilities in track and field competitions under the direction of Charles Riley, who served as both his coach and his mentor. Owens showed a natural flair for the sprinting and the long jumping events.
The Epic Quest for Olympic Glory
Establishing new benchmarks
When Jesse Owens competed in the Big Ten Championship in 1935, he established three world marks and matched another one within the course of forty-five minutes. This was the beginning of his trip to Olympic success. Because of this incredible accomplishment, he was thrown into the spotlight on a global scale, and many people expected him to excel at the impending 1936 Olympics in Berlin.
The Olympic Games in Berlin: Overcoming Prejudice
Owens was given the opportunity to compete in the 1936 Summer Olympics in Berlin, which were widely known as Adolf Hitler's display of Aryan superiority. These games provided Owens with both a prestigious platform and a difficult test. Owens not only won despite the strong racial discrimination he faced, but he also broke other records in the process. As a result of his victories in the 100-meter, 200-meter, long-jump, and 4×100-meter relay competitions, he was awarded four gold medals and put an end to Hitler's propaganda.
Legacy and Repercussions
The Destruction of Obstacles
The victories that Jesse Owens achieved in Berlin were more than simply athletic accomplishments; they were also a demonstration of the power of the human spirit to prevail over hardship. His bravery and elegance in the face of racism contributed to the breaking down of racial boundaries and served as an inspiration to future generations of sportsmen.
Career After the Olympics
Owens did not stop leaving his impact after the Olympics and did it in a variety of ways. He advocated for civil rights and equal chances for African Americans in athletics while also becoming a goodwill ambassador for the United States of America and used his reputation to do so.
7 Things You Didn't Know About Jesse Owens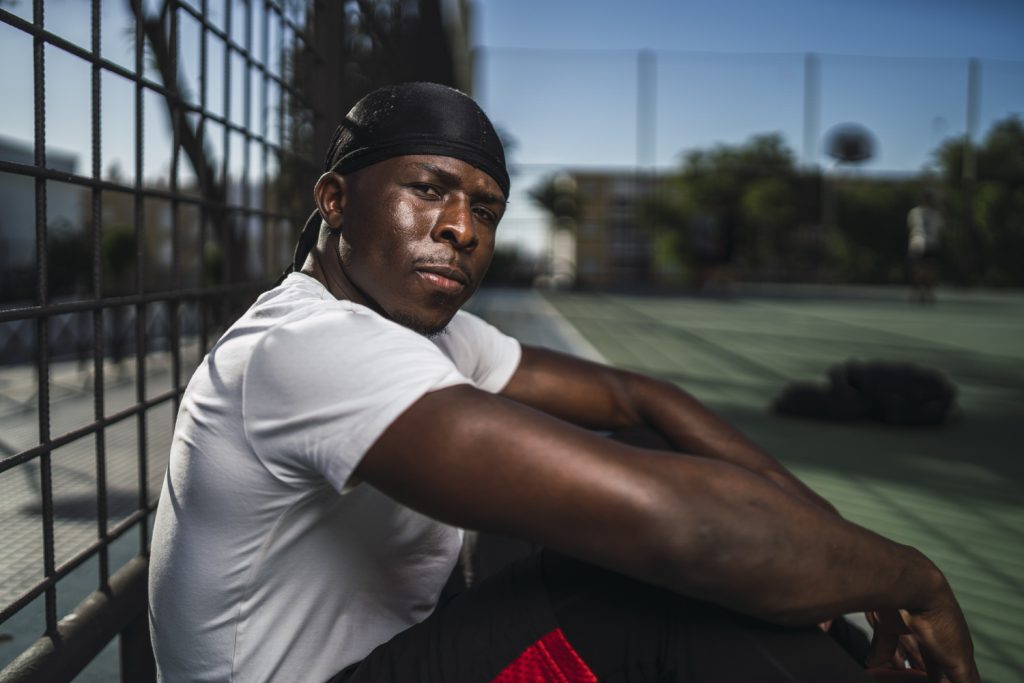 In the annals of sports history, one name that burns as brilliantly as the Olympic flame is Jesse Owens. His astounding feats on the track and field are carved in gold, but there's more to the guy than what greets the eye. Join us on a trip through seven interesting dimensions of Jesse Owens that may not be general knowledge.
The Early Years
Jesse Owens was born James Cleveland Owens on September 12, 1913, in Oakville, Alabama. He was the grandson of a slave and the son of a sharecropper. Growing up in the racially divided South, his route to achievement was far from simple. These poor origins inspired his resilience and ambition, driving him towards greatness.
The Four Gold Medals
Most of us know about Jesse Owens' incredible performance at the 1936 Berlin Olympics, when he won four gold medals in track and field events. However, what's less understood is that these achievements were not only about personal glory. Owens opposed Adolf Hitler's Aryan superiority philosophy, striking a tremendous blow against bigotry and prejudice.
Collegiate Triumphs
Before his Olympic glory, Owens attended Ohio State University. In a single day on May 25, 1935, he established three world records and matched a fourth, an incredible performance that still remains as one of the greatest athletic exploits in history.
The Impact of a Lucky Penny
During the 1936 Olympics, Owens had a life-changing event. He was on the edge of disqualification in the long jump event owing to two missed tries. In a twist of destiny, a German long jumper, Luz Long, provided him assistance. Owens took the advise, qualified, and finally won gold. This surprising connection across racial lines defied prejudice, demonstrating the world that compassion transcends bounds.
A Post-Olympic Life
After his Olympic success, Owens struggled to make ends meet. He was denied from lucrative sponsorships and chances owing to racial prejudice. To earn a livelihood, he worked as a gas station attendant and raced against horses for fun.
Jesse Owens: The Civil Rights Advocate
Beyond his physical abilities, Owens utilised his reputation as a platform to campaign for civil rights. He championed equality and was a strong opponent of racial segregation in the United States. His relentless dedication to justice opened the path for future generations of sportsmen and activists.
Honoring a Legend
Jesse Owens' legacy remains via many awards and achievements. The Jesse Owens Award, awarded annually by USA Track and Field to the country's finest track and field athlete, honours his accomplishments to the sport. In 1976, he was given the Presidential Medal of Freedom by President Gerald Ford, solidifying his legacy as an American hero.
The final word
Jesse Owens is remembered throughout the annals of sports history as a symbol of tenacity, persistence, and the strength that lies inside the human spirit. His influence extends well beyond the sphere of sports, acting as an unending source of motivation for all those who must contend with challenges. Let us commemorate the man who beat the odds and conquered the globe by also remembering the ideals that he personified: bravery, honesty, and unrelenting resolve. As we remember the man who did this, let us also remember the values that he embodied.

The life of Jesse Owens consisted of more than simply a string of victories in sports competition. It was a narrative about not giving up, having a positive attitude, and overcoming obstacles. His influence extended beyond the confines of the track, and as a result, he has left an imprint that will be impossible to erase.
Questions and Answers
What do you consider to be Jesse Owens' most important accomplishments?
The most important accomplishments that Jesse Owens has accomplished include winning four gold medals at the 1936 Berlin Olympics (one each in the 100-meter, 200-meter, long jump, and 4×100-meter relay) and establishing many world records in track and field competitions.
How was it that Jesse Owens was able to triumph against the racial bias that was present during the Berlin Olympics?
Jesse Owens was able to triumph against racial discrimination and win many gold medals at the 1936 Summer Olympics in Berlin by concentrating on his athletic abilities and allowing his results to speak for themselves. He earned four gold medals, so destroying Hitler's theory that Aryans were superior to all other races.
What kind of influence did Jesse Owens have on the fight for equal rights and civil rights?
Jesse Owens was a champion for civil rights and equal opportunity for African Americans in sports, and he utilised the popularity and power that he had to further those causes. Because to his activities, there was more racial integration in sports than ever before.
How did Jesse Owens' childhood and upbringing impact his decision to pursue a career in athletics?
Jesse Owens's modest beginnings and the difficulties he had in his early life established in him a strong work ethic and tenacity, which catapulted him to athletic glory. Jesse Owens won a record number of gold medals throughout his career.
In the realm of athletics, what will Jesse Owens' enduring legacy be remembered for?
The enduring impact that Jesse Owens has left behind in the world of athletics is one of innovation and breaking down boundaries. His accomplishments continue to motivate sportsmen all throughout the globe to triumph over hardship and pursue success in their sports.
What is the most well-known accomplishment that Jesse Owens has to his name?
The fact that Jesse Owens defied Adolf Hitler's Aryan superiority doctrine by winning four gold medals at the 1936 Berlin Olympics is often considered to be his crowning accomplishment.
What kinds of obstacles did Jesse Owens have to overcome in his younger years?
As a child growing up in the racially divided South, Jesse Owens was forced to overcome obstacles such as poverty and prejudice. He went on to become one of the most successful athletes of all time.
Outside of the realm of athletics, did Jesse Owens make any meaningful impact?
There is little doubt that Jesse Owens made advantage of his reputation to fight against racial segregation in the United States and to push for civil rights.
What kind of influence did Jesse Owens' relationship with Luz Long have on his path to Olympic glory?
During the 1936 Olympics, Luz Long, a German long jumper, provided Jesse Owens with critical guidance, which led to Owens' win in the long jump event and led to the beginning of a lifelong friendship that transcended racial boundaries.
What trophies and honours did Jesse Owens receive throughout his illustrious career?
Jesse Owens was recognised for his achievements with a number of awards and accolades, including the Presidential Medal of Freedom and the Jesse Owens Award, which was named after him.