Online technologies that make our lives easier and our jobs more efficient are in very high demand in the modern information era. Microsoft Excel Online is a standout among these essential tools as an effective and flexible online spreadsheet application that has altered the way we manage information, do calculations, and work together. In this detailed tutorial, we'll investigate Excel Online's many uses and features, explaining why it's so important for people and organisations.
Table of Contents
Introduction:
In this age of constant technological advancement, adaptable internet resources are more important than ever. Microsoft Excel Online is the best of them since it is a versatile and essential tool for organisations and people alike. This in-depth tutorial explores Excel Online from every angle, exposing all of its useful functions and features. Join us on this adventure to discover the power of Excel Online and take your data management and collaboration to new heights, regardless of your familiarity with spreadsheets.
An Overview of Using Excel Online
First, let's define Excel Online so that we're on the same page before exploring its many capabilities. Microsoft Excel, one of the most popular spreadsheet programmes in the world, now has a web-based counterpart called Excel Online. Create, modify, and share spreadsheets online with this extension, which extends Excel's complete functionality to your web browser. Excel Online is useful for both experienced Excel users and those who are just starting out with spreadsheets.
Features and Benefits that Stand Out
Excel Online's collaboration features are one of its most notable qualities. Because of its collaborative nature, a single spreadsheet may be used by several people at once. Constant updates keep everyone in the loop without necessitating a never-ending barrage of emails.
Excel Online, in contrast to the desktop version, may be accessed from any device so long as it has an internet connection. You can now update your spreadsheets from any device, including your smartphone, tablet, or desktop computer.
Excel Online works in tandem with Microsoft's online storage service, OneDrive, without any hitches. With automatic cloud backups, you'll never lose any data from your spreadsheets, even if your computer crashes.
You may get a head start on your next big project by browsing the many available templates in Excel Online's Template Gallery. There is a template for just about everything you can think of, from budgeting and project management to scheduling and to-do lists.
Excel Online has the same capabilities as the desktop version. It's essentially identical to the desktop version in terms of features and formulae, so you can get difficult work done without any hassle.
Applications of Online Excel
Now that we've covered some of Excel Online's fundamentals, let's have a look at the numerous use cases where it really shines:
Financial data analysis, sales monitoring, and budget management are just some of the many uses for Excel Online in business. The ability to visualise data in the form of charts and graphs greatly facilitates the comprehension of large data sets.
Templates for managing projects in Excel Online are a great help to those in that role. It streamlines the process of planning and carrying out projects by including tools like task tracking, Gantt charts, and resource management.
Excel Online is a powerful tool for students and teachers to use in the classroom and for academic research and analysis. It's a great resource for making gradebooks and other student-facing tasks.
Excel Online may help with personal budgeting, spending monitoring, and general financial management. You may take charge of your financial destiny with the help of simple templates.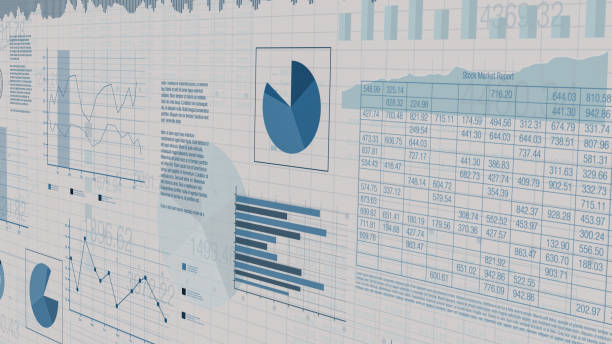 How to Use Online Excel for the First Time
Here are the basic actions you need to do to begin using Excel Online:
If you don't have a Microsoft account currently, you can create one for free. Access Excel Online and other Microsoft online services with this account.
Get Online Excel Access: Launch an internet browser and go to the Excel Online page there. Enter your Microsoft account details and log in.
After logging in, you can start making something by making a new spreadsheet or customising an existing one. Even first-time users will have no trouble getting about thanks to the intuitive design.
Sharing and Collaboration: To work with others, just hit the "Share" button and send an email invitation. Access to your spreadsheet may be restricted to certain users.
Final Thoughts
Excel Online is a revolutionary programme that allows users to save time and effort while increasing productivity in their daily endeavours. Powerful functions, easy cooperation, and global availability make it an invaluable tool in the modern digital environment. Excel Online is a time-saving and efficient tool for managing money, analysing data, and supervising complicated projects.
Don't throw away your chance to benefit from Excel Online's features. Get going right now and see for yourself how this incredible tool may revolutionise your approach to data processing. Maximise Excel Online's functionality and experience a surge in output.
FAQ's:
Describe Excel Online.
Microsoft Excel, one of the most popular spreadsheet programmes in the world, now has a web-based counterpart called Excel Online. It's a web-based spreadsheet application that lets users create, modify, and share spreadsheets with others.
Does it cost anything to use Excel Online?
The online version of Excel does not cost anything. It requires a Microsoft account, which may be made for free. There are, however, commercial versions of Excel available, such as Microsoft 365, that provide access to more advanced tools and more space for storing data.
How does Excel Online stack up against Excel on a personal computer?
Accessible from any device with an internet connection, Excel Online provides many of the same capabilities as the desktop version. Although it lacks some of the functionality of the desktop version, it is a useful tool for group projects and remote access.
In Excel Online, can many people edit the same spreadsheet at the same time?
The ability to work together in real time is, indeed, a major benefit of Excel Online. The same spreadsheet may be worked on in real time by many people, with all updates appearing instantaneously in sync.
Is it safe to use Excel Online to save private information?
OneDrive, Microsoft's cloud storage service, is compatible with Excel Online and offers high levels of security. Permissions and access control are crucial for keeping private information secure.
Can I use Excel Online on my tablet or phone?
Excel Online can be accessed via mobile web browsers, thus the answer is yes. Microsoft also provides Excel mobile applications that are designed specifically for use on smaller screens, such as those seen on smartphones and tablets.
Seven, in what situations could you often utilise Excel Online?
Business data analysis, project management, academic research, and personal financial management are just some of the many possible applications for Excel Online. It has a library of premade templates for various types of spreadsheets.
Is there anything special I need to do to utilise Excel Online?
There is 0 need for programme installation. Excel Online may be used on any device without the need for updates or installs since it runs totally in the web browser.
9.How can I collaborate on an Excel Online spreadsheet?
Spreadsheets created in Excel Online may be shared with coworkers by clicking the "Share" button and entering their email addresses. Who can read and make changes to the document is a matter of setting permissions.
Does Excel Online have a steep learning curve?
Excel Online's intuitive interface makes it accessible to users of all skill levels. Microsoft provides extensive online documentation, including tutorials, to aid users in learning and mastering the software.